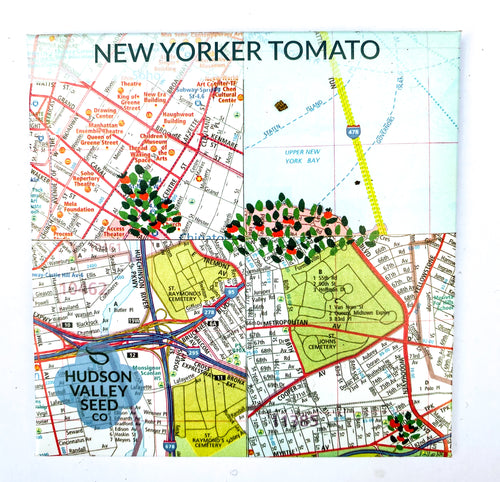 New Yorker Tomato from Hudson Valley Seed Library
Description
Excellent early producer! Great for canning and processing.
New Yorkers don't have time to wait around. This cold-tolerant, early-season tomato produces some of the first fruits in your garden. And, just like a new musical on Broadway, after a sensational start and well-attended short run, this tomato will cede the spotlight to the newer, brighter tomatoes ripening in the next block of your garden. Consider the New Yorker a tasty and versatile opening act.
This reliable early-crop tomato is terrific for salads, canning, sauces, and slicing. Produces tons of small, attractive, orangey-red fruit that come earlier than nearly any other variety.
25 seeds.
Certified Organic.