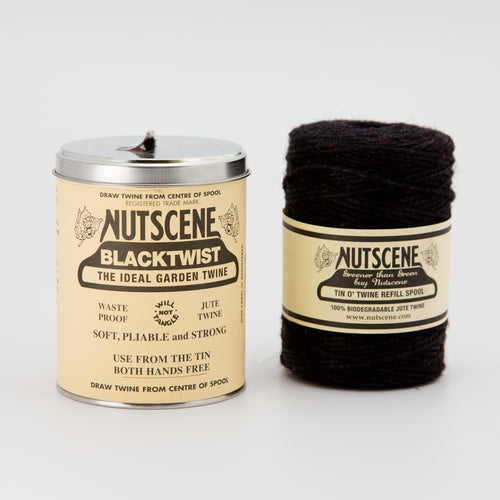 Nutscene Twine- Black
Description
The Nutscene Twine is the all-time original, iconic and authentic Nutscene product.  It is a great gift for any gardener. 
The Tin O' Twine keeps your twine tangle-free, safe and dry too! Nutscene Twines have many uses for instance; gently support tender stems whilst growing or marking outlines for sowing.
Each tin contains your selected spool of 3ply Jute Twine, containing 150m of Jute on each spool.
Each tin is durable and reusable