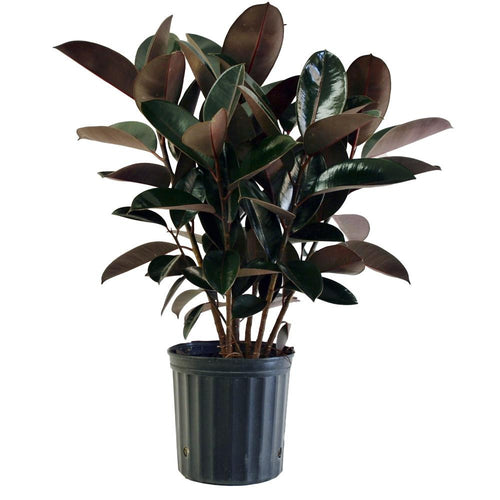 Ficus Robusta-Rubber Plant
Description
The Burgundy Rubber Tree is a spectacular indoor plant with thick, glossy leaves that range from a rich burgundy to almost black. 
Morning light to bright, indirect light throughout the day is best for the Rubber Tree.  Water thoroughly when the top inch of soil is dry and let dry out between waterings. Do not overwater this plant. 
With proper care, your plant will be the statement piece in your living space in a few years.
10" growers pot  Plant measures approximately 20" from the top of the pot. 
FOR STORE PICK UP OR LOCAL DELIVERY ONLY