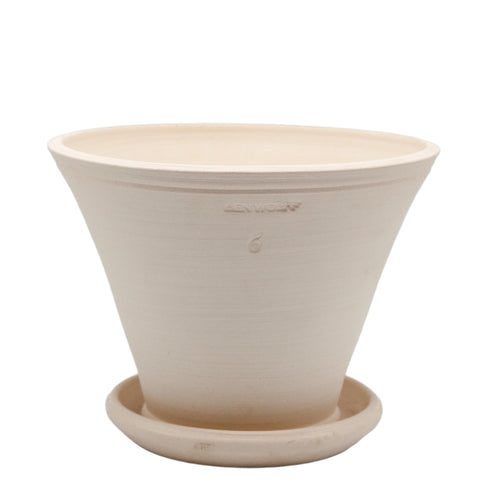 Ben Wolff White Half Pot and Saucer
Description
Ben Wolff is a second-generation American potter making his pottery from his studio in Goshen CT.
Every pot is made by Ben Wolff on a potter's wheel and stamped with his name and a number which indicates the weight of wet clay used.  Every flower pot is also personally signed on the bottom. Each pot for the home and garden varies in size and color due to the fact that they are handmade.  

"Every planter that I make is porous.  Each flower pot does change color and patina.  The amazing aging process happens differently to each flower pot depending on the water and type of soil you use.  Each one has a life of its own.  That's my favorite part about these pots!" Ben Wolf
Each piece is handmade and sizes are approximations.