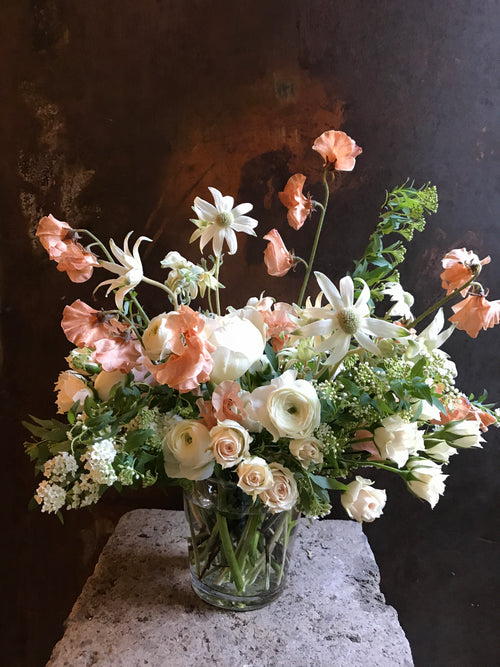 Weekly Flower Arrangement Subcriptions
Description
Let our designers choose the best flowers to highlight the season. Choose how long you'd like the subscription to last and we will send a follow-up email to get the details and dates. Let us know if you would like a hand-tied bouquet or a vase arrangement.  Weekly subscriptions receive 10% off the total cost of a $100 arrangement and free delivery.
Weekly deliveries can be paused for travel and other circumstances, or sent to a friend.
Subscriptions cannot be canceled or refunded.
When checking out opt for store pick up so there will not be any added delivery or shipping charge.